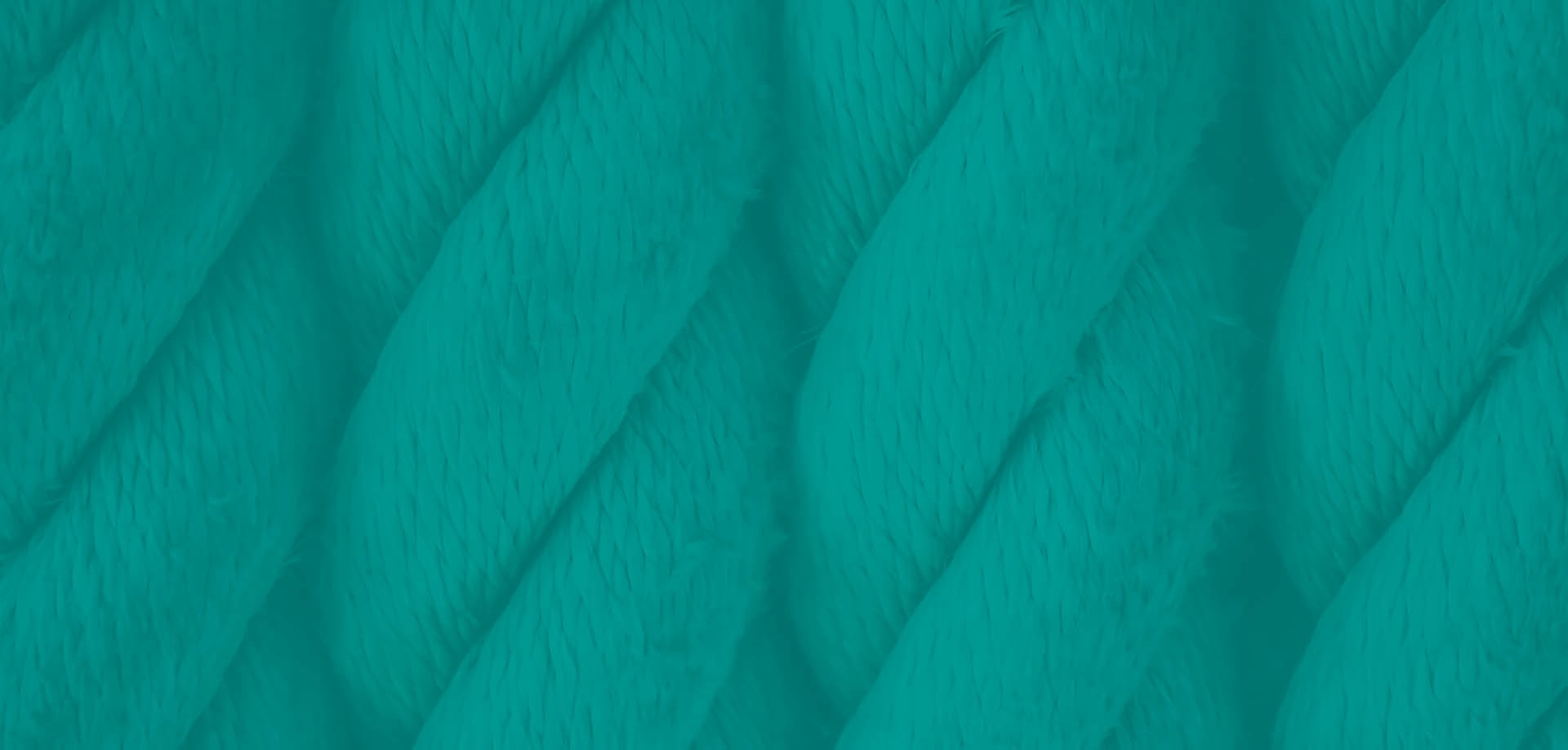 This Privacy Notice explains how Argentis Group Ltd "we" use any personal information we collect about you.
When we process your personal information, we do so under UK data protection laws, and we are responsible as 'controller' and 'processor' of that personal information for the purposes of those laws.
The following companies are part of the Argentis Group, where "we" refer to as "us", "group":
Active Financial Partners Limited (ICO number Z589374X)

Ae Financial Service Ltd (ICO number Z7410480)

Argentis Financial Planning Ltd (ICO number ZA841764)

Argentis Wealth Management Ltd (ICO number Z589380X)

IMS Capital (ICO number ZA072070)
We will only ask you to provide information which we believe is necessary for our services. For clients of the above companies this notice is to be read in conjunction with your Value and Service Proposition.
What information do we collect about you?
We collect information about you when you engage us for:
Financial Planning – including but not limited to, pension and retirement planning, investment and savings, tax and inheritance planning, life cover and family protection, and mortgages and later life lending.
We collect the following information about you when you enquire about or sign up to one of our products or services:
Name, address, date of birth and contact details

Other people e.g. joint applicants

Financial position, status, and history

Personal Information on education, work, retirement plans and life ambitions

Financial responsibilities and dependents

National Identifiers e.g. National Insurance number

Tax status

Documents in different formats or copies of these e.g. passport, driving license, bank statements

Special category data, data of a sensitive nature if relevant to the provision of our services e.g. your health

Transaction data including but not limited to:

Children data – where a child is named as a beneficiary on the account taken out by a parent or guardian on their behalf. In these cases, we will only collect the information required.

Professional connections (e.g. power of attorneys, solicitors, lawyers etc.)
How we collect information from you
We collect information directly from you and a variety of sources, including, but not limited to:
Phone conversations;

Correspondence from you to us;

Meetings with a member of our team or financial adviser;

If you voluntarily complete a client survey or provide feedback to us;

Your power of attorney (if applicable); and
Client portal (where applicable)
Information relating to usage of our website is collected using cookies. These are text files placed on your computer to collect standard internet log information and visitor behaviour information. We'll use your information collected from the website to personalise your repeat visits to the site.
Why do we need to collect and use your personal data?
Argentis Group Ltd uses personal data under the following lawful bases:
Contract: the processing is necessary to provider the product or service agreed.

Legal Duty: to meet our legal or regulatory obligations e.g. under the Financial Services and Markets Act and the regulations of the Financial Conduct Authority.

Legitimate Interests: where we have a business or commercial reason to use the personal data which does not unfairly use this information against the best interest of the data subject.
The primary legal basis that we intend to use for the processing of your data is for the performance of our contract with you. The information that we collect about you is essential for us to be able to carry out the services that you require from us effectively. Without collecting your personal data, we would be unable to fulfil our legal and regulatory obligations.
We verify your identity before undertaking any business with you. To do this we may use electronic identity verification systems and we may conduct these checks from time to time throughout our relationship, not just at the beginning. The check may leave a 'footprint' on your credit file, but it will not affect your credit rating.
If you do not wish us to collect and use your personal information in this way, and inform us of this wish, we will not use the personal data, but it may mean that we will be unable to provide our products and services.
Where special category data is required, we'll obtain your explicit consent to collect and process this information.
Special Category Data
To be able to fulfil our contract with you, we may require data which is classified as 'special category data' the requirements of this information, include, but are not limited to:
Evaluate your long-term financial planning needs; and

To review and implement appropriate life policies.
When the information that we process is classed as 'special category' information, we must have one of the following additional legal grounds for processing:
It is necessary for your financial planning requirements;

You have provided your explicit consent; and

Where the use of your special categories of information is necessary to establish, exercise or defend our legal rights.
How will we use the information about you?
We collect information about you to provide you with the services for which you engage us including, but not limited to:
Provide, maintain, protect, and personalise our services;

Review and respond to your enquires and requests;

Cooperate with law enforcement bodies and regulators;

Subject to your agreement, contact you with marketing material;

Ongoing maintenance of client portal records;

Protect your, or other's rights and interests;

Where required review and resolve complaints;

Where required review and respond to requests for data access or corrections; and
Communicate with you about the plans or products arranged by us or changes to our policies, terms, and conditions.
Who might we share your information with?
Argentis Group Ltd shares or discloses personal information when necessary to services or business operations as described below. When we share personal information, we do so in accordance with data privacy and security requirements. Below are the parties with whom we may share personal information and why:
With Argentis Group Ltd: Our business is supported by the different companies in the Argentis Group. Personal information will be made available to them if necessary for the provision of services, account administration, marketing (where you have opted in), customer and technical support, and business and product development. All employees in Argentis Group Ltd are required to follow our data privacy and security policies when handling personal information. Our policies and procedures also cover those staff who do not normally live in the UK and, in this instance, we comply with the security of transferring data to these jurisdictions.

Our business partners: Where we are supported by business partners, we will not share your personal data without your explicit consent, this information will only be shared to fulfil our contract with you.

Our third-party service providers: We are supported by service providers around the UK. Personal information will be made available to these parties only when necessary to fulfil the services they provide to us, including (without limitation) software, systems, and platform support.

Providers: Prior to doing so, we shall notify you of the details of the third party/parties in question, in our advice suitability recommendation report. This may include product providers, investment managers and insurance companies.

Other third parties: We may share personal information with other third parties when we believe it is required or in our legitimate interest, such as:
To comply with legal obligations and respond to requests from government agencies, including law enforcement and other public authorities;

To comply with regulations; and

To fulfil our obligations in respect of prevention of money-laundering and other financial crime.
We won't share your information for marketing purposes with companies outside our group of companies, this information will only be shared inside our group of companies where you have opted into marketing.
How long do we hold your information?
We retain personal information for as long as we reasonably require it for business or regulatory purposes. In determining data retention periods, Argentis Group Ltd takes into consideration local laws, contractual obligations, required regulations, and the expectations and requirements of our clients.
When we no longer require personal information, or when you request us to delete your information, where this is legal and not required under the constraints described above, we will securely delete or destroy it. The length of time that we keep client files will depend on the nature of the services received or provided, in certain financial products or transactions, this can be indefinitely.
How can I access the information you hold about me?
You have legal rights under data protection laws in relation to your personal information. We may ask you for proof of identity when you make a request to exercise any of these rights. We do this to ensure that the information is disclosed to the right individual.
We may not always be able to do what you have asked. This is because your rights will not always apply e.g., if it would impact the duty of confidentially, we owe to others, or if laws or regulations allow us to deal with the request in a different way. We will always explain to you how we have dealt with your request.
Your rights are as follows:
Right to be informed: this Privacy Notice provides you with the information required under this right about the collection and use of your personal data.
Access to your personal information: you may ask us for a copy of your personal information together with specified details about how we use your information. This is commonly known as a 'subject access request.' Please note that this is subject to any relevant legal requirements and exemptions, including identity verification procedures.
Correcting your personal information: we do our best to ensure that your personal information is accurate and up to date. If you believe your information is inaccurate or incomplete, changes can be made via the client portal, or you can request these are updated by contacting us at enquires@argentis.co.uk
Right to be 'forgotten': you may ask us to erase your personal information, this right only applies in certain circumstances where:
It is no longer necessary for us to use your personal information for the original purpose;

Our lawful basis for using your personal information is contractual services and you cancel our services; and

Our lawful basis is legitimate interests and there is no overriding legitimate interest to continue using your personal information if you object.
This isn't an absolute right, and we must balance your request against other factors such as legal or regulatory requirements, which means we cannot erase your personal information.
Restricting processing of your personal information: you may ask us to stop using your personal information in certain circumstances. This isn't an absolute right, and we may not be able to comply with your request.
Right to data portability: where your personal data is processed by automated means you have the right to ask us to move your personal data to another organisation for their use.
The right to object: in addition to the right to limit the use of your data, you also have a right to object to the use of your data for certain actions.
We aim to respond to all valid requests within one month, it may take us longer if the request is particularly complicated or you have made several requests. We will always keep you updated and may also ask you to provide more detail about what you want to receive or are concerned about.
We will not charge for any requests unless these are determined as:
Manifestly unfounded or excessive; or

You request further copies of your data following a request.
If a fee is charged this will be reasonable and related to the administrative costs involved.
In some circumstances (such as the right to be 'forgotten' or restricting processing of your personal information), exercising a right might mean that we can longer provide our service to you.
To exercise any of your above rights, please contact us.
How do we protect your information?
To protect your information, we use a range of organisational and technical security measures.
We restrict access to your information as appropriate to those who need to know that information for the purposes set out above.
We use firewalls to block unauthorised traffic to the servers and the servers are located in a secure location which can only be accessed by authorised personnel. Our internal procedures cover the storage, access, and disclosure of your information.
Marketing
Subject to you providing us your consent and opting into our marketing, we may email you about other products or services that we think may be of interest to you, this information could be about our products and services, alongside those of other companies in our group.
If you have agreed to receive marketing information, you have a right at any time to stop us from contacting you for marketing purposes or giving your information to other members of the group for marketing purposes.
If you no longer wish to be contacted for marketing purposes, please contact us by email or post.
Cookies in use on this website
Other websites
Our website contains links to other websites. This privacy notice only applies to the websites in our group so when you link to other websites you should read their own privacy policies.
What can you do if you are unhappy with how your personal data is processed?
We encourage you to contact us if you have any concerns with how we use your personal information and we will do our best to resolve your concerns.
You also have a right to lodge a complaint with the supervisory authority for data protection.
In the UK this is:
Information Commissioner's Office
Wycliffe House
Water Lane
Wilmslow
0303 123 1113 (local rate)
Changes to our Privacy Notice
We keep our privacy policy under regular review, and we'll inform you of any changes when they occur. This privacy policy was last updated on 17 August 2022. If our privacy notice changes in any way, we will place an updated version on this website.
How to contact us
Please contact us if you have any questions about our privacy policy or information, we hold about you: In writing to:
The Data Protection Officer
5 Lancer House
Hussar Court
Westside View
Waterlooville
Hampshire
PO7 7SE
Or email at compliance@Argentisfp.co.uk
The Argentis Group Ltd Data Protection Officer is Elizabeth Thomas.